Crab Meat Stuffed Mushrooms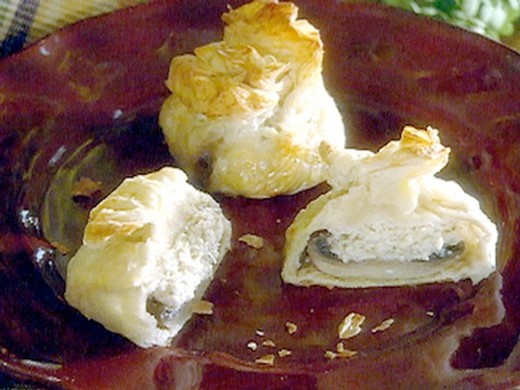 Recipe Date:
July 29, 2016
Measurements:
Imperial (US)
The Borsin cheese, crab meat and mushrooms go together perfectly in this crab meat appetizer recipe, with the phyllo pastry pulling it all together.
Ingredients
1/2 cup Borsin Cheese
1/2 cup Finely minced crab meat
18 Uniform sized mushrooms, stems removed
1 Box of phyllo pastry (will need at least 18 sheets)
1/3 cup butter, melted
1 egg, beaten
Directions
Preheat oven to 400 degrees.
Combine crab and cheese and divide among the upside-down mushroom caps.
Brush 8 phyllo sheets individually with melted butter. Cover with remaining sheets. Brush with melted butter again.
Cut phyllo sheets into 6 squares. Place a mushroom, cheese side up in the center of each square. Season with salt and pepper. Lift sides of pastry over mushrooms to resemble small bundles and form a "neck" pinching edges together to seal.
Place on a greased baking sheet and brush with beaten egg.
Bake for about 15 minutes until pastry is crisp and golden. Serve hot.