Our Ketcham Estate Family
Allie Ketcham
Proprietress, Allie Ketcham grew up in the mid-western town of Ann Arbor, Michigan. Allie studied art and literature at Denison & Oxford Universities. After hiking the Appalachian Trail from Georgia to Maine in 1998, she found herself running away to a boat in Sausalito, California. Allie worked for a decade as a nanny in Marin County where one of the mothers she worked for set her up on a blind date with Mark. After decadent meals, trips abroad and vintage car shows, they found themselves married at the Fairmont on Nob Hill. In 2007 Mark and Allie moved to thevineyard property at Ketcham Estate. Together they created the brand and lifestyle of Ketcham Estate while building relationships with Pinot Noir lovers across the country. While Allie is eternally grateful to Mark for her children and the life they built, she is empowered to carry on the legacy of Ketcham Estate. She continues to live on the vineyard property with her two children Savannah, Nick and Tucker (the Boykin Spaniel) and three mischievous goats. Allie loves to golf every chance she gets.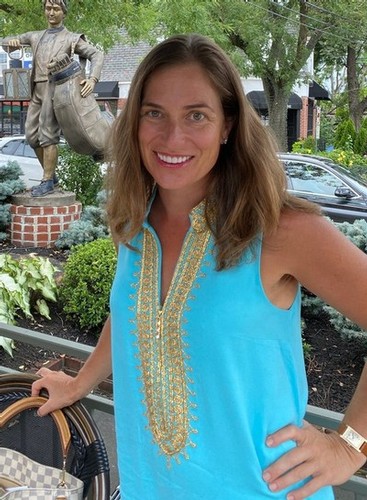 Renee Graves
Director of Happiness - Renee was raised in Healdsburg California. She brings with her a wealth of expertise with over 20 years in the wine industry. She excels at managing the Ketcham Estate operations from grape to glass to sales Renee does it all. She and her husband Kelly are parents to three sons; Jesse, Charley and Stuart. Renee is very well loved within the Healdsburg community--always giving back to the schools and various local organizations. In her limited free time, Renee loves to ski, hike, read, travel, and is always up for a great adventure.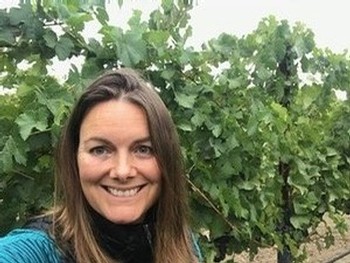 Tami Collins
Wine Maker
Tami is a University of California, Santa Barbara graduate with a Bachelor of Science in Environmental Studies. Tami and her husband, who works for one of the world's largest wine companies, live with their son and daughter in Healdsburg. Tami has worked for some of the world's largest wine brands, including Blackstone Winery and Leasingham Wines in Clare Valley, South Australia. Through small town connections, Tami met Mark and Allie Ketcham through mutual friends and has been making Ketcham Estate wines since the 2014 vintage. While not tasting barrels and putting together blends with Allie and Renee, Tami consults for several other small family owned wineries in Sonoma County.