Our History

Mark Ketcham(1955-2020) had long dreamt of owning a Vineyard in the Northern California wine country. That dream came true in 2000 when he purchased a Pinot Noir and Chardonnay vineyard in the heart of the Russian River Valley. The vineyard was quickly converted to 100% Estate Pinot Noir, while retaining the 'Old Block Pinots' that were its heritage. The goal was to develop a perfect matrix of Pinot Noir clones, married to the 'terroir' of sun, soil, wind and location, all bound by the small creek that borders the perimeter of the property.
In 2004, Mark founded Ketcham Estate to make wines from the heritage Pinot vines. Every taste of a Ketcham Estate Pinot tells the story of lovingly tended vines; each vintage yields a perfect balance of bright fruit combined with the acid and structure qualities that make outstanding Pinot Noirs. Ketcham Estate Pinot Noirs are drinkable on their own or paired with California's bounty of wonderful foods.
At Ketcham Estate we believe that making good wines is the perfect marriage of the land and the hand.
---
Our Vineyards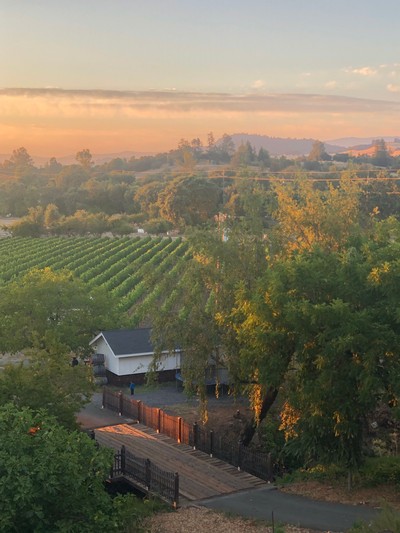 Ketcham Estate is a 17.5 acre property located in the heart of the Russian River Valley. Thirteen acres are under cultivation. We grow Pinot Noir Dijon Clones : 115, 626, 777, 828, and Pommard 4.
Our Family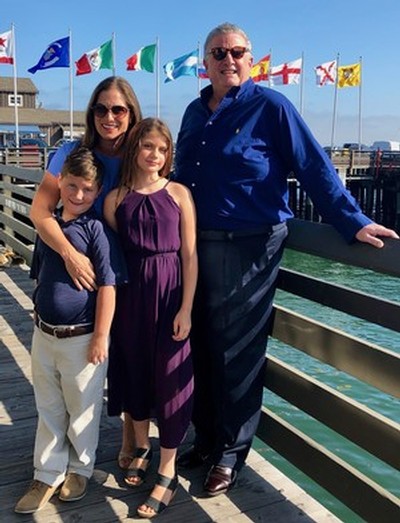 Learn more about our family HERE